After Chelsea dropping points against Burnley and Manchester City dismantling Manchester United as expected, the pressure is on Liverpool to beat one of the most in form teams in the Premier League. West Ham are currently sat in 4th, winning 4 of their last 5 premier league games. They will want to at least get a draw out of this and stop Liverpool from going back to second in the league, 1 point behind Chelsea.
The Line Up
There's an obvious absence of Firmino after he picked up a hamstring injury vs Atletico midweek. Oxlade-Chamberlain starts his second consecutive game with Fabinho and Henderson in midfield, who is making his 350th appearance for the club. Hopefully Oxlade-Chamberlain will help give a much needed attacking prowess from the midfield to this Liverpool team that is slowly becoming riddled with injuries.
First Half
4′ Goal for West Ham direct from a corner… Alisson goes up and is blocked slightly by Ogbonna and then he ends up flicking the ball into the back of his own net. VAR had a look but it's one of them, 1-0 West Ham.
7′ Cresswell puts in a massive tackle on Henderson which is again looked at by VAR, I've seen them given but it's not a red for me. Referee didn't even give a foul mind which is a bit bizzare.
21′ Ogbonna has gone off with a head injury, he is replaced by Craig Dawson. Jota jumps out the way of a clearance and accidentally catches Ogbonna in the face with his elbow.
31′ This hasn't been a great watch at all, West Ham are just happy to let Liverpool attack with 10 men behind the ball. A bit more hopeful as Henderson knocks a ball in for Jota, can only manage to head it over, but at least we have an attempt now…
40′ GOAL! It's Alexander-Arnolds first goal of the season, and it is a lovely free kick into the top bins on the edge of the box. Hopefully this will wake the lads up!!
45′ There's 6 minutes added on and it's near enough been all West Ham since the goal, just get to half time and let Klopp work his magic.
Half time: West Ham 1-1 Liverpool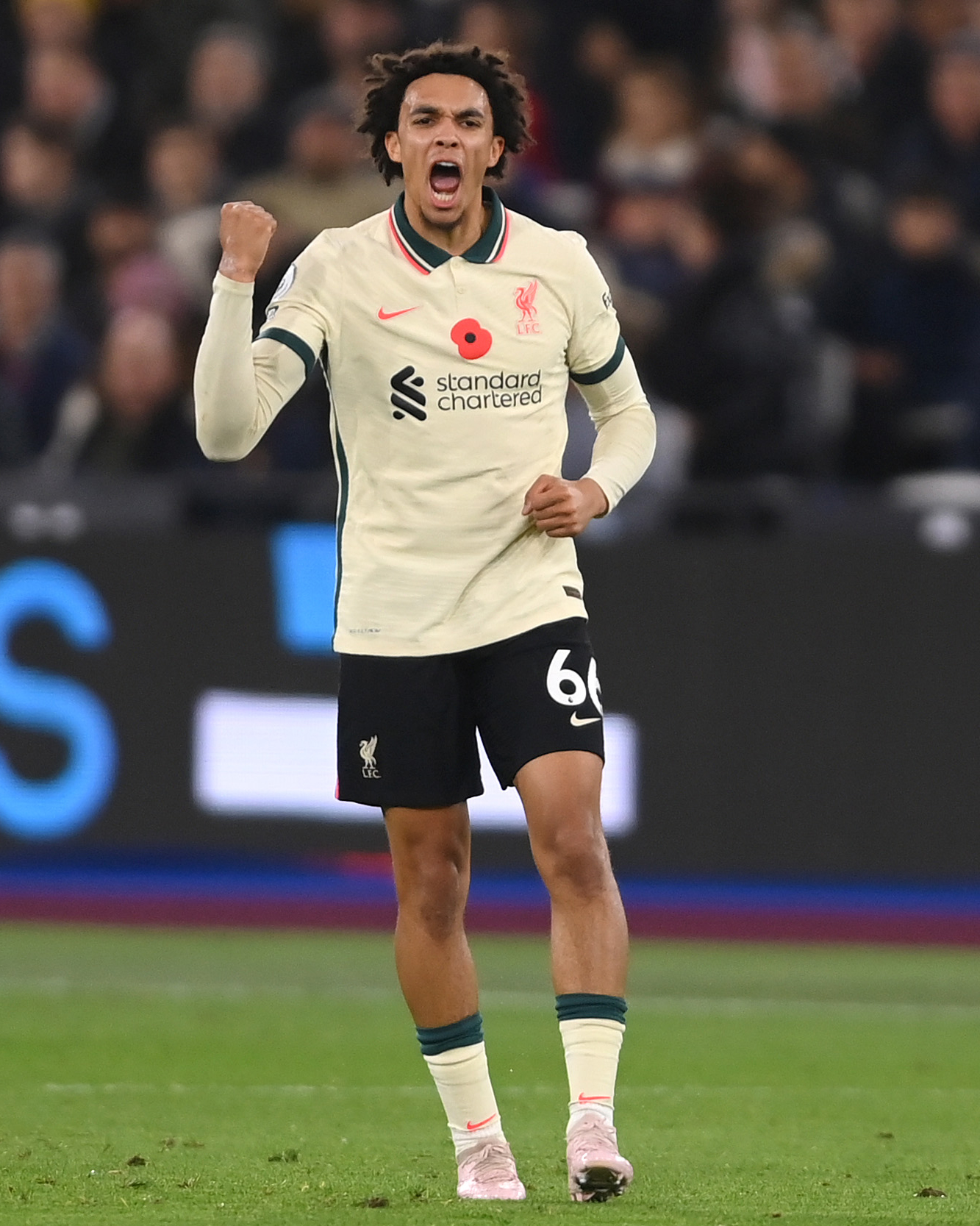 More: https://undraftedthenetwork.com/2021/11/06/chelsea-2012-champions-league-winning-team-where-are-they-now/
Second Half
51′ First big change of the half as Robertson knocks a ball in on the volley into the middle of the box to Mane, who hits it straight at the keeper. If he hits that anywhere else it's in.
56′ Another chance, this one falls for Salah. Mane cuts the ball back and Salah blazes the ball over the bar.
67′ GOAL, but it's for West Ham. They've just won the ball back and made two passes and it's in the back of the net. Matip steps up and Bowen slides a ball through to Fornals who puts the ball past Alisson, who should be doing so much better. Alisson is having a disaster class today.
74′ Another goal for West Ham, another corner. This team are so good at set pieces as Zouma runs round to the back post to head in a simple header.
83′ It's game on, and who else but Origi! It's a lovely turn half volley finish into the bottom corner. I can't see us getting another one at all mind.
90′ Mane has just missed a sitter! Trent has whipped a cross in from a free kick and mane is free at the back post with a diving header, which he puts wide. That was the chance.
Full time: West Ham 3-2 Liverpool
That's it, game over. 25 games unbeaten, and fairplay to West Ham they dug deep to win this one. We simply weren't good enough in front of goal. Hopefully this will leave a sour taste in the teams mouth and they'll come back with a vengeance after the international break.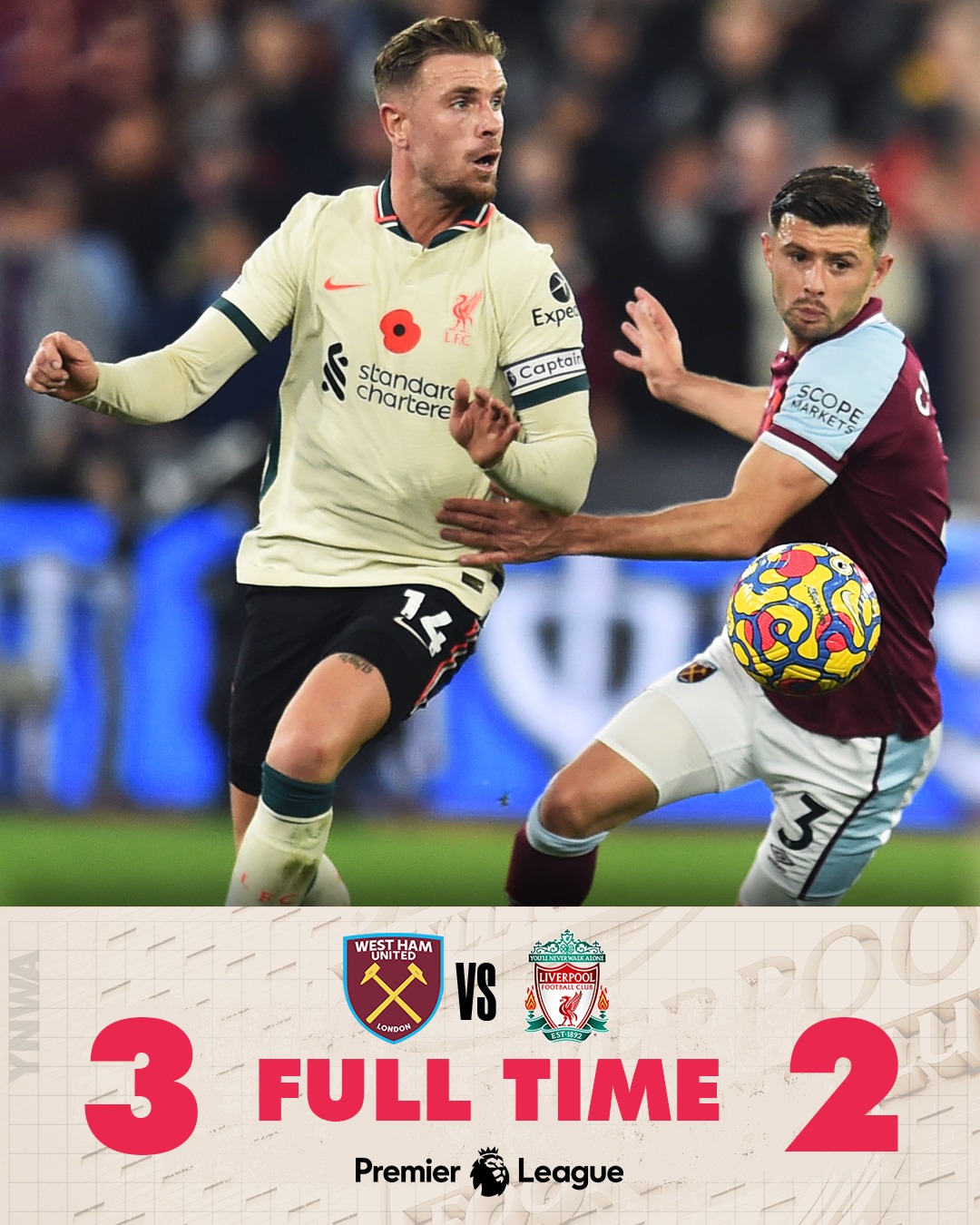 Interested in Soccer/Football Sports Card collecting?! Join our FB group! https://www.facebook.com/groups/425144688770396